Welcome to the 'Coddenham Classifieds'
From Coddenham-Parish.uk
Do you have a business you'd like to advertise to communities and villages near Ipswich in Suffolk?
Try our local classified ads
Coddenham is within easy reach of Creeting St Mary, Creeting St Peter, Crowfield, Earl Stonham, Gosbeck, Hemingstone, Mickfield, Stonham Aspal, Stonham Parva, Debenham Village, Framlingham,  Woodbridge, Stowmarket, Needham Market, Claydon, Bramford, Bury St Edmunds and Ipswich in Suffolk.
Fellows Farm Locally Grown Produce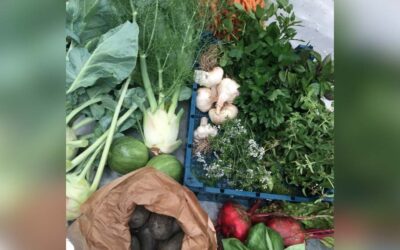 A weekly box of vegetables, salad leaves, fruit & herbs, grown right on your doorstep in Gosbeck, without the use of any artificial additives or controls? Boxes start from £10 per week and the scheme runs from May to November.
Collection is from Gosbeck with free delivery to anyone in the ten villages.
Please contact Ben for further information.
Book an Advert for just £25 Per Quarter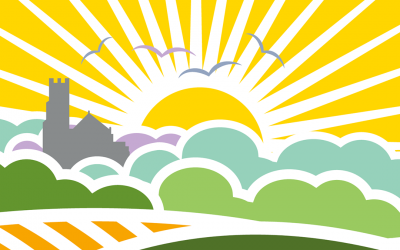 Your advertisement gets seen by up to a thousand visits a month across Suffolk and beyond,  on our dedicated Ads page, plus a rotation on our Home Page too! Go to the Classified Ad Link and Fill in your Details.
All proceeds go to supporting this Community Website.
Over 50's Yoga Classes with Carol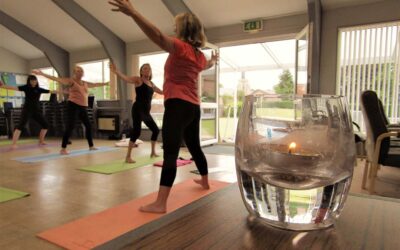 With fun gentle warm ups to music, we start by loosening up the body, reducing aches and pains. My classes have modifications for those who need them so they can access the benefits of the yoga fully. To improve energy levels, we work with beautiful, flowing 'Energy Block Release' sequences. There is breath work too, to rebalance body, mind and spirit and reduce anxiety. The class is 1 hour and 15minutes as this allows for a fabulous 15 minute, guided deep relaxation at the end. Many clients notice improved sleep after just one class.
Your First Class is Free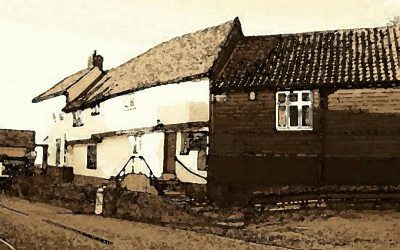 Coddenham Country Club is a members-only club, serving a wide variety of alcoholic and soft drinks. There is a pool table for hire as well as regular darts competitions. Events such as quizzes and theme nights are held throughout the year. The Club acts as the clubhouse for Coddenham FC, with home and away players and supporters welcome after matches.
New members are always welcome – please do come and give us a try! We are also family-friendly – children and dogs are very welcome!
Current opening hours are:
Monday 6-9pm
Thursday 6-9pm
Friday 6-11pm
Saturday 3-7pm
The Coddenham Community Shop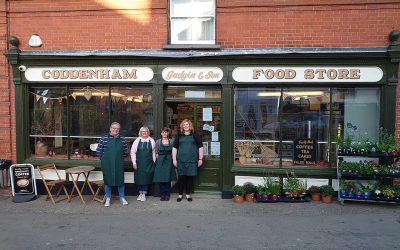 A village shop serving and supporting the rural community. We are a friendly and welcoming "real" village shop proud to be run by the community for the community and offering a wide range of goods and services to our customers 6 days a week, 52 weeks a year.
Advertise your service or small business
If you are a service or small business you can advertise HERE for £25 per quarter.
Coddenham-Parish.uk is a growing website reaching both the heart of the community and beyond. Proceeds from advertising contribute to the CCRG project, for benefit of our community.
Rates and Terms
An invoice will be issued on receipt of the relevant details from the form below**. Advertisements will be posted on receipt of payment.
Email: support@coddenham-parish.uk  an image 1080px x 720 pixels to head up your advert once you have received your invoice.  All payments are to be made in advance, bank transfer or credit card (paypal) accepted, with details for payment in invoice.
Submitted information **
Your submission of this information to Coddenham-Parish.uk confirms your agreement for said information to be used for advertising purposes on the Coddenham-Parish.uk website and for future communication. It will not be shared with third parties. Data can be removed at users request.
Email: support@coddenham-parish.uk or telephone 07944581299 if you have any questions regarding advertising here.
Submit your advert details here**