Bliss and the team have been busy developing a range of hot snacks to add to The Coffee Stop menu at Coddenham Community Shop.
The new range includes delicious toasties and tasty homemade soups.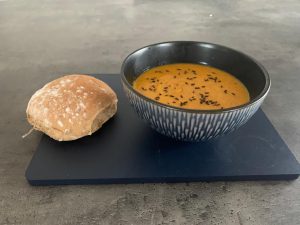 Toasties available to sit or take away – 4 flavours available – Cheese Melt, Cheese and Suffolk Ham Melt, Cheese and Locally Made Red Onion Marmalade Melt and Cheese, Suffolk Ham and Red Onion Marmalade Melt.  All very tasty!
We look forward to welcoming you to try our new range.