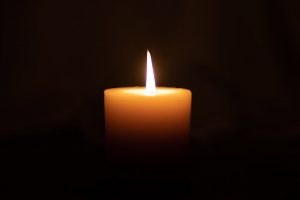 No 'From the Rectory' this week, instead a photo to remind us of the light of the Lord, and to wish you all a very good Christmas and festive season.
Rev'd Philip Payne
The light shines in the darkness, and the darkness did not overcome it.  John 1 v 5
The Notice Sheet for 25th December can be found here
Christmas Services at St Mary's – Christmas Eve  – Crib and Christingle Service at 4pm
Christmas Communion at 11.30pm
All welcome.