The churchyard at St Mary's is looking fantastic with a wide range of floral species in flower.
The orchids are particularly spectacular this year: pyramidal orchids and the rarer bee orchids are visible amongst ox eye daisies. Blue scabious are just beginning to appear and contrasts with the yellow rattle.  The churchyard is definitely worth a visit and will be open during the village Open Gardens event next Sunday – 25th June.
Pictures by Colin Hardy, thank you Colin.
Beeorchid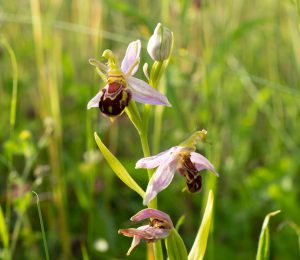 Scabious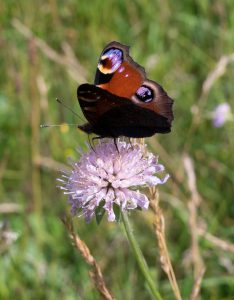 Yellow Rattle
Pyramidal orchid